Building a Knowledge Centre for Your Brand
How to create a digital knowledge centre which facilitates your digital transformation and helps you delight your customers.
The way brands are being built is being re-shaped. This is in large part due to consumers' digital habits.
So what can brands do when their market may be ripe for disruption?
Authority and trust are two key assets brands can build a distinct unique selling point.
Brands as Knowledge Centres
So what is a knowledge centre?
It's about turning your digital brand into the "go-to destination for information, content and advice built through trusted, authoritative information that existing customers and prospects would be delighted by"
To transform your brand proposition into a digital knowledge centre, take a step back from the digital tactics being deployed and start with your purpose and reason for your brand existing.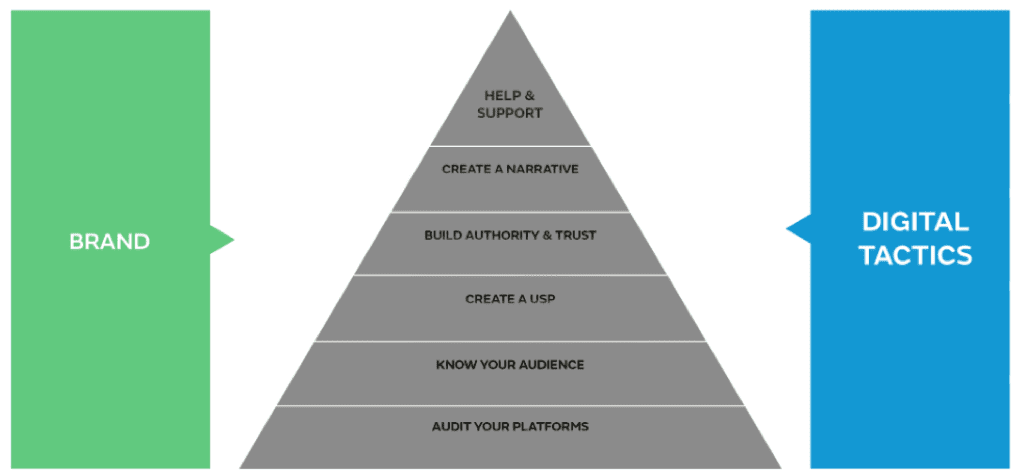 Mind The Gap
The above diagram details the need for brands to stop rushing into the tactical elements of their digital activities, and consider if your brand, it's purpose, and why it exists is really understood?
There is an obsession by digital marketers to embrace and drive straight into new channels and new tactics – jumping head first into a tactical plan and this can be a huge distraction when there is not a clearly defined strategy in place by first asking the question how you brand is aligned and if indeed your brand is being used as a valuable asset when building your tactical plans? For example, will this channel support our brand, does it connect to our purpose and can we create a point of difference from our competitors to offer value to new audiences? …