The customer isn't only right, they are in charge!
We are in the age of the smart customer
Customer experience is defined as the sum total of conscious events, as a coordinated series of interactions between a customer and a brand to accomplish anything. Above all words – a customer experience is defined by the customer, for the customer, at each touch-point, each time. — Esteban Kolsky, Gartner.
The Age of the Customer is not just a passing fad; it certainly isn't just this year's marketing buzzword. The phrase, coined by Forrester back in 2011, refers to the massive power shift since the digital revolution exploded into our lives, and refers to how t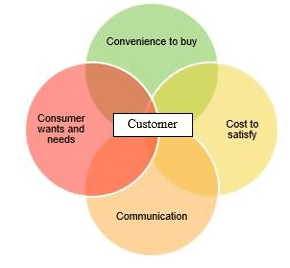 echnology, social media, and mobile information exchange are affecting customer service, product development and marketing. It alludes to the fact that 40% of customers have a high willingness and ability to shift their spend. In particular, it refers to this period now in which businesses will be forced to transition in order to become more agile and customer-obsessed than ever before.
According to Michael Hinshaw, author of CMO.com's weekly 'Get Customer Centric' blog, "Smart customers leverage digital devices to access information, anywhere and anytime." This means that they have the power to make a decision about your company in their pocket. The recession meant that customers became more selective about where they spent their money and the addition of social media and SMART technology into the customer journey means that products and services are being compared in real time and across multiple devices. In fact, as many as 88% of buyers are influenced by online reviews.
Revenue risk could increase by 25-50% in 2017 as more customers shift their spend which is the wake-up call that companies need to realise that the age of the customer is very real, and is happening now. This will serve to accelerate their customer experience initiatives. …